Michael Edwards & Matthew Low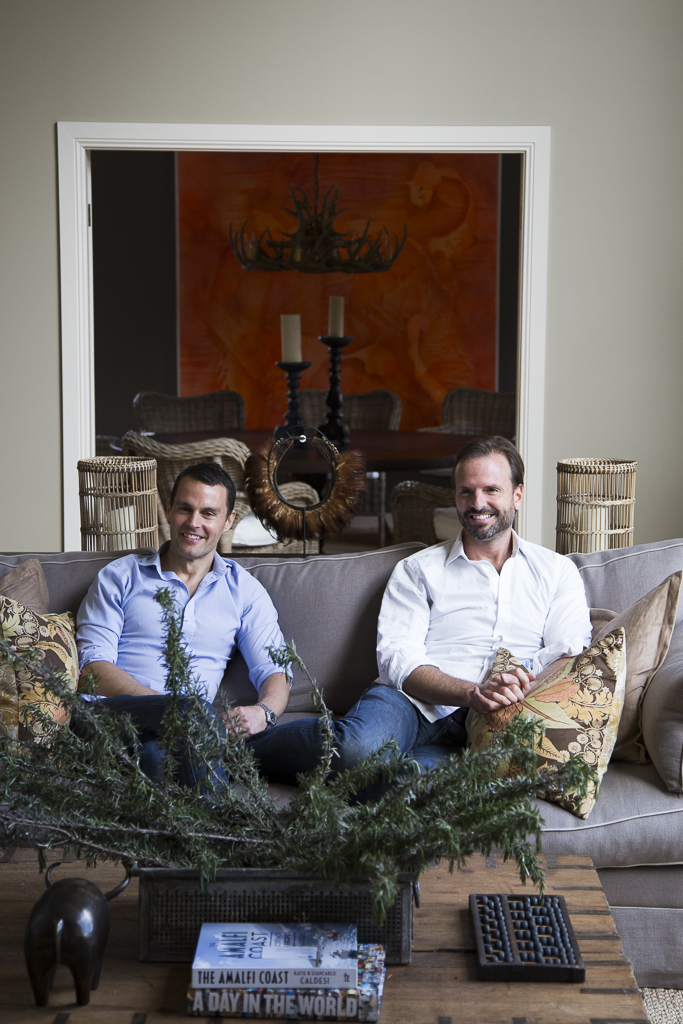 WHEN Michael Edwards and Matthew Low stumbled across "Redleaf", it was as if the property chose them to be its new owners! A luxurious retreat in the historic town of Wollombi; a quiet town nestled only a short drive from the Hunter Valley wine country.
It was obvious a great deal of work lay ahead to bring the property up to its former glory, but the framework was solid and the grounds well established. Plus, the building was gorgeous and just needed some love and attention. During the long settlement (three months), Michael and Matthew used this time productively, transforming Redleaf into their dream getaway.
As it is impossible for Michael and Matthew to spend every weekend away from Sydney, they have opened up Redleaf Wollombi (which is the sister property to their first getaway Redleaf Browns Mountain in Berry) for visitors to relax, unwind and truly feel spoilt by the plush retreat.
The pair invited me into their Italianate-style villa to show me the culmination of all their hard work.
What is your favourite room in your house?
My favourite space is most definitely the living room.
Why is it your favourite room?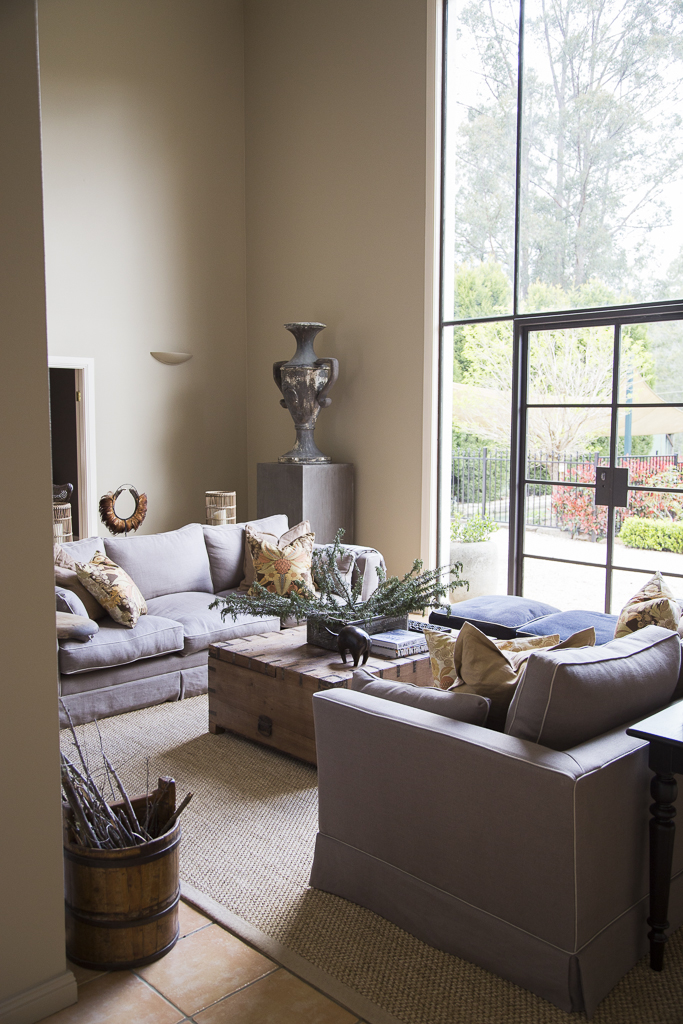 Firstly, I think it's because Matthew and I did it together. We compiled every element in here, and we had so much fun buying all the pieces that fill the room. It was an absolute joint effort. Luckily, we have very similar tastes – it certainly makes it a lot easier!
The room has a number of traditional elements and features natural materials such as stone and timber. The colour palette is quite neutral except for the pop of colour (artwork on wall), which really stands out.
We both love entertaining and this room is where all our family and friends congregate around the fireplace for great food, great laughs and great conversation. The view from the living room is pretty spectacular; the garden, the pool and the gorgeous countryside.
How does your favourite room represent who you are?
Family and friends are our focal point as is the living room. We are spoilt with the wonderful produce and organic wines from Wollombi and as we love to cook, and entertain; this room really sums up who we are. The house features six bedrooms, enough room for loads of friends and even their children.
What do you like most about your living room?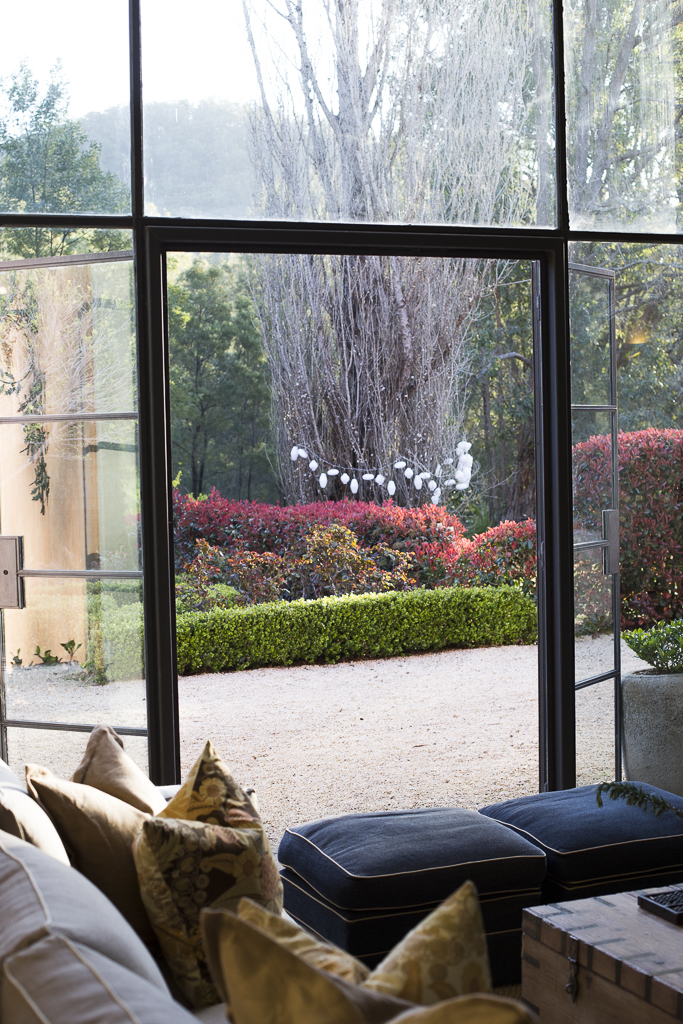 The light! The room is bathed with stunning natural light. During winter, the view was quite bare, but as the seasons have changed, the gardens are looking lush and green and cast a different light in the room. When summer arrives, the mood will change again.
If you could invite anyone into your living, who would it be?
I'd love to have Sophia Loren as our guest. She's fantastic and epitomises timelessness. We'd enjoy some great food and wine and then I'd want her to entertain me, could you imagine the stories?
What would you change about your favourite room?
Absolutely nothing! The whole room came together exactly as planned. It's everything we wished for.
What advice would you give on how to create the perfect space?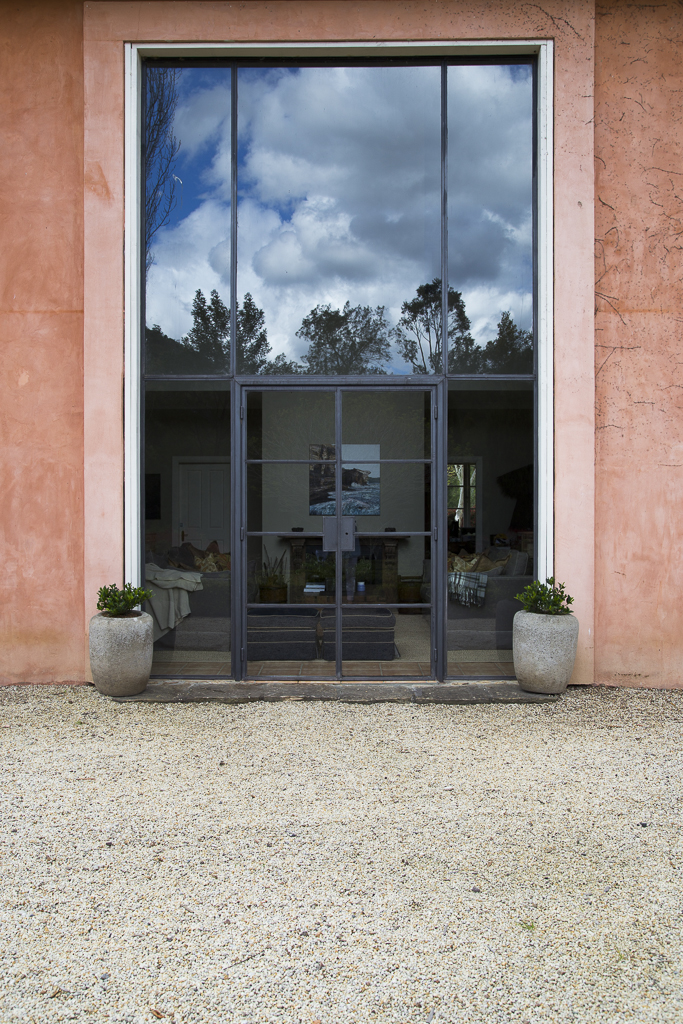 Don't hold back — not with colours or furnishings. Put in all the time, thought and energy required to make your room reach your dream and expectations. And, do it with strength!
If you are interested in stay at 'Redleaf' Wollombi visit their website: www.redleafwollombi.com.au  for more details.
---